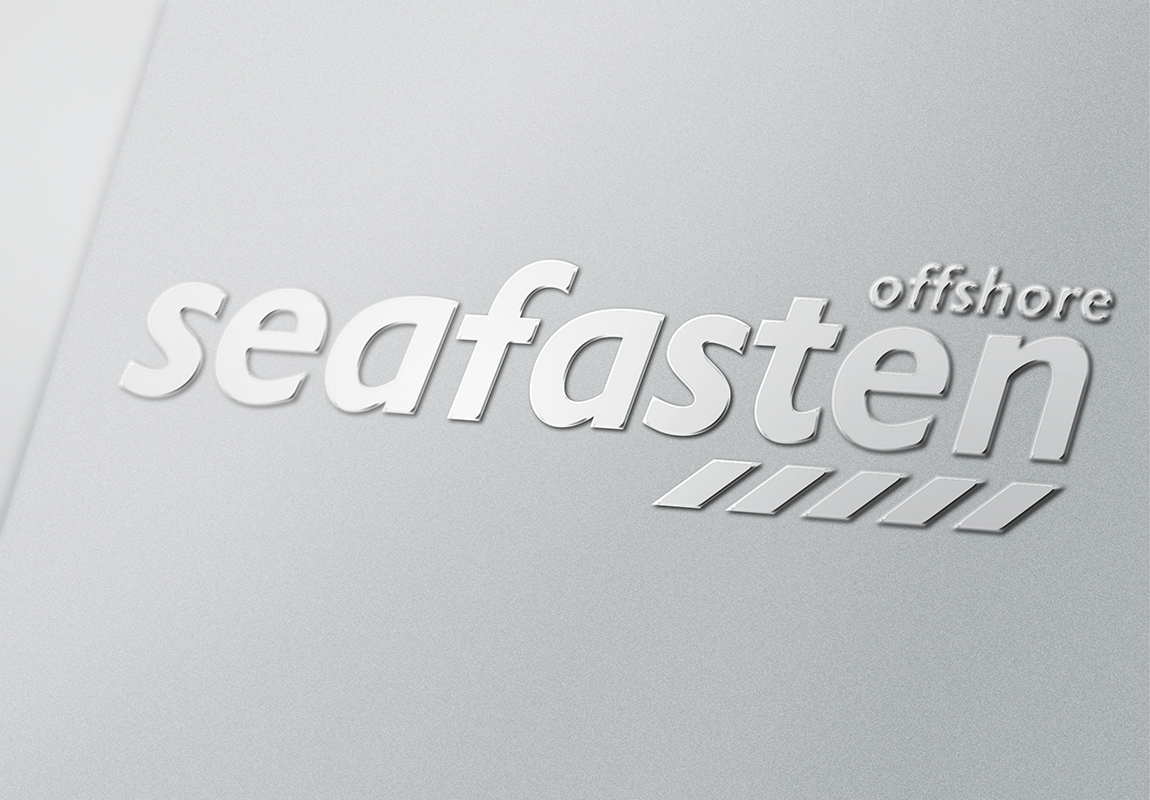 Seafasten provides full turn-key sea-fastening solutions to the offshore industry.
We specialise in the engineering and supply of products necessary for securing cargo in a marine environment.
We are committed to offering world-class service to the most demanding requirements of offshore transportation.
We will customise solutions to suit your specific requirements.
With many years of experience in the oil and gas construction industry, we pride ourselves in knowing what you need, why you need it and having the best solution available.
Capabilities
What we specialise in
Engineering and Management Services
Safe practical engineering designs to meet your sea-fastening requirements
Feasibility Studies and Concept Engineering
Front End Engineering & Design (FEED)
Decommissioning and Field Abandonment
Transport and Installation
Installation Planning and Optimisation
Installation by Jackup Rig
Topsides Installation by Floatover
Flowline and Umbilical tie-in by drilling rig
SURF Facilities (Subsea Umbilicals Risers and Flowlines)
Verified engineering drawings and 3D models
Mid Depth Buoys / Mid Water Arches
Pig Launcher / Receiver Landing and Levelling Systems
Subsea Construction Support
Experience
Projects we're proud of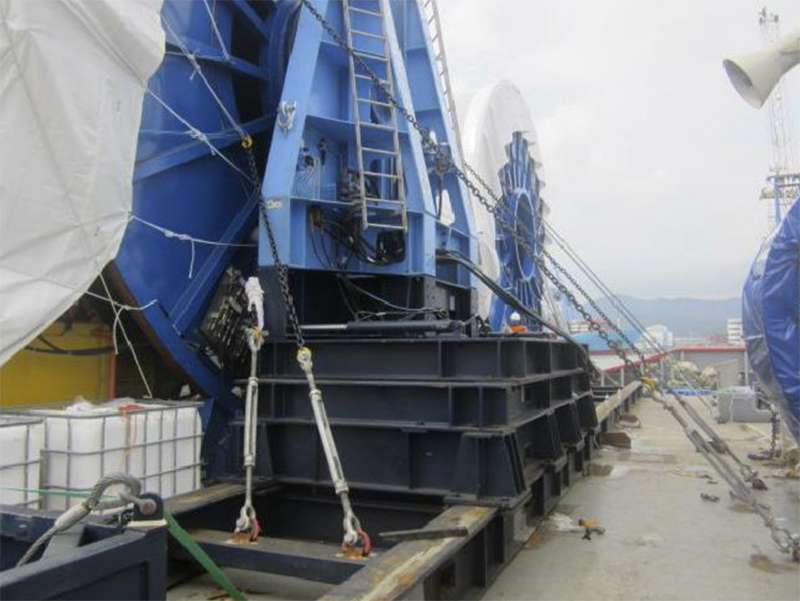 SAKHALIN III PROJECT KIRINSKOYE GCF
The Kirinskoye GCF included a 20-inch pipeline, 10 inch pipelines, 2 types of umbilicals, Manifold, 2 types of PLET, SDU, 7 wells (x-mas trees).
Seafasten was responsible for all of the engineering of the sea-fastenings and the structural design of a number of installation aids using the MCS Everest.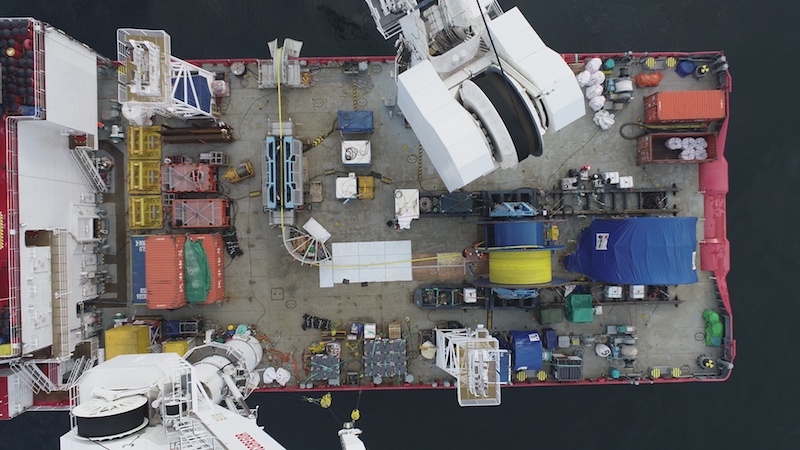 SAKHALIN III PROJECT KIRINSKOYE GCF
All sea-fastening design of multiple rigid spools and their spreader beams, transported on barges to the field and installed using the MV Pride.
The largest spool being 20inch in diameter and approximately 100m long.
Number of installation challenges such as head crane head room and load out height from deck.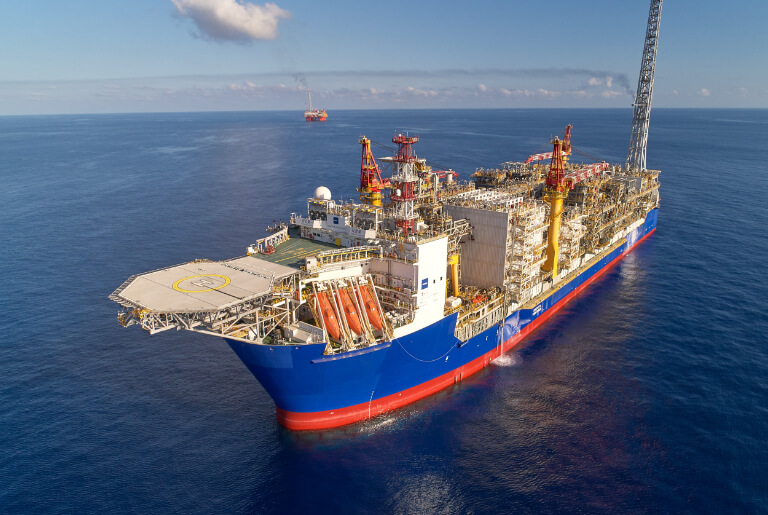 INPEX ICHTHYS VENTURER FPSO
The Ichthys Venturer FPSO is a 336m long FPSO designed to process and store the condensate delivered from the Ichthys LNG project's central processing facility, Ichthys Explorer, before periodically offloading it to carriers.
Seafasten provides ongoing structural engineering support to ensure existing facilities, modifications, and upgrades comply with international design standards.
We used Seafasten to completely manage all of our seafastening needs for a medium sized project. They looked after the design, drawings fabrication and logistics, and we will definitely be using them again.
Imam Mehedee
Engineer
Have used Seafasten a few times whilst in Perth. A fantastic company with great customer service. I feel like we dont have to worry about that aspect of our business anymore.
Roudro Rony
Designer
I outsourced multiple seafastening design and checking jobs to Seafasten Offshore whilst working for an offshore installation company. I received a very efficient service, quick turn around and a high quality of design.
Charlotte Dowling
Structural TA
Carrick is always willing to do the little extra tasks that make a difference and a pleasure to do business. I have referred a number of businesses to Seafasten and their feedback to me is they are happy with their service and support.
Matt Brandon
Freelancer
Seafasten has a wonderful work ethic and has a good leader (Carrick) at the helm. I would definitely work with them in the future
David Smit
CEO & Founder
Gallery
Photos of our work
Location:
45 St Georges Terrace, Perth Western Australia
Open Hours:
Monday-Friday:
9:00 AM - 05:00 PM
Email:
info@seafasten.com
Call (Aus Mobile):
[+61] 0438626616